History of Wrightwood
By Roy Moore, Local Resident and Historian.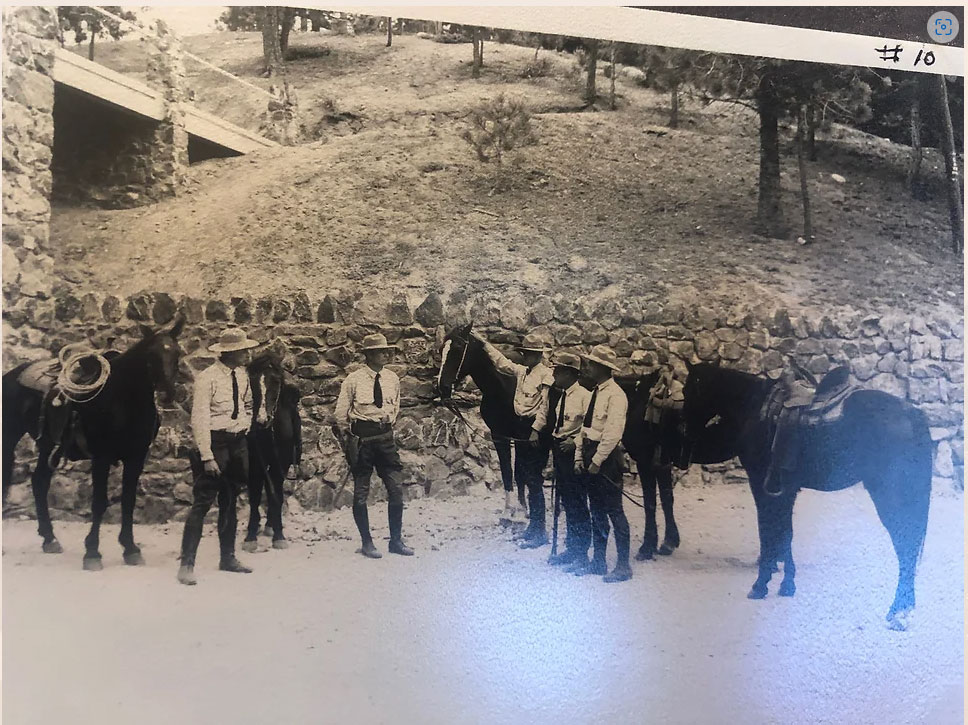 Wrightwood is a small town in the Swarthout Valley bursting with history; from its name to the buildings to the apple trees. It all dates back to the town's cattle ranching beginnings. Situated at 6,000 feet in elevation in the eastern part of the San Gabriel Mountains, tall pine trees and stunning views continue to draw visitors and year-round residents.
The Swarthout Valley was named after the three Swarthout brothers: George, Nathan, and Truman Swarthout. The brothers came to the valley in 1851 with a large wagon caravan of Mormon immigrants from Salt Lake City, Utah. They came to own adjoining ranches in San Bernardino where they raised large herds of cattle and grazed them on public lands. The lands where they grazed their cattle later came to bear their name.
Wrightwood borrows its name from Sumner Wright, who came to Colton in 1886. After becoming a president of a successful company, he discovered the beautiful Swarthout Valley and was entirely smitten. In 1906 Wright purchased land, and a small cabin from prospector Samuel Guffey and proceeded to raise his own cattle and establish his own ranch, Circle Mountain Ranch. Wrightwood also took to planting apple orchards throughout his land. Years later, Wrightwood was prompted to subdivide his land, forming the village of Wrightwood.
Interested in learning more about the History of Wrightwood?
Check out the Wrightwood Historical Society and their museum in town!
The museum is located at: 
6000 Cedar St. Wrightwood, CA 92397 and is open on SATURDAYs ONLY 10 AM – 4 PM. There is no fee, but donations are accepted